Cookie Dough Krispie Treats
These Cookie Dough Krispie Treats are super simple marshmallow rice krispie treats topped with chocolate chip cookie dough! Basically a no bake dessert lovers dream come true!
If this kind of dessert is your thing, you HAVE to try out my Trashy Treats recipe…your mind will be blown!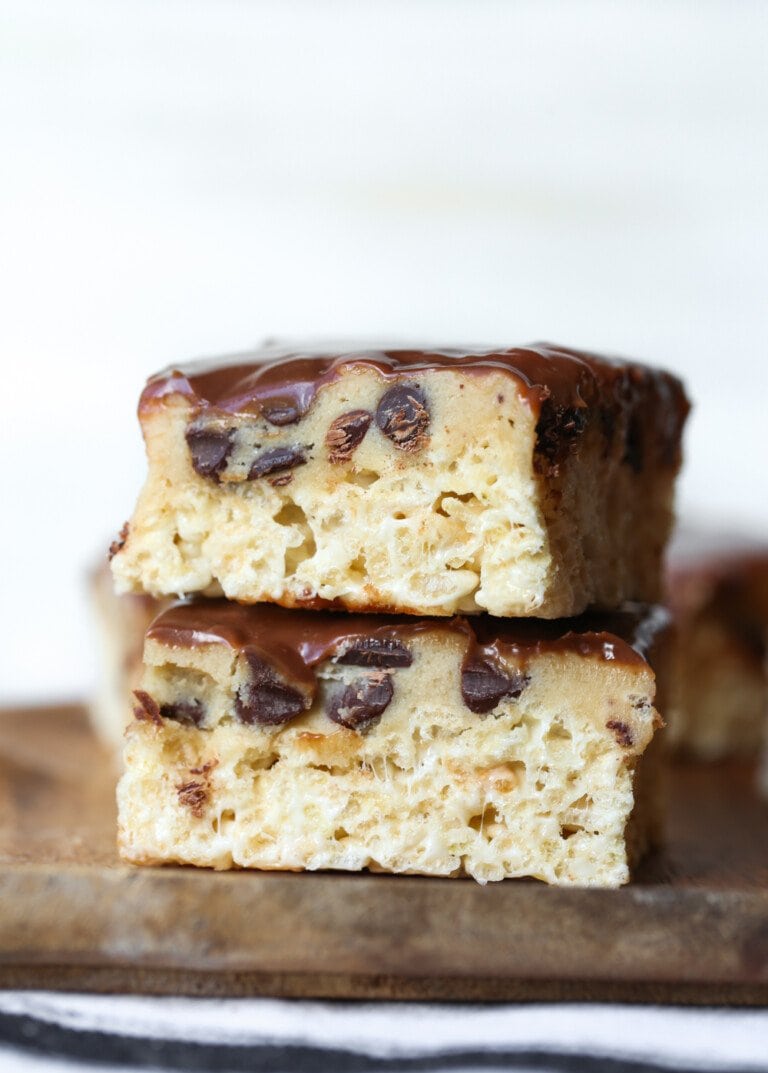 Cookie Dough Krispie Treats are my two favorite sweet treats in one place!
Well today I am sharing a fun recipe with you all. I mean when you combine two childhood favorite treats in one place, you know it's going to be good. Cookie Dough AND rice krispie treats? Yes please and thank you!
I originally shared this recipe back in 2014, and the recipe itself remains unchanged. No need to mess with perfection! I just wanted to update the pictures and maybe add a few more tips and tricks to help you out.
Plus, there are a lot of folks new around here, and these might have been before your time. So this is for you!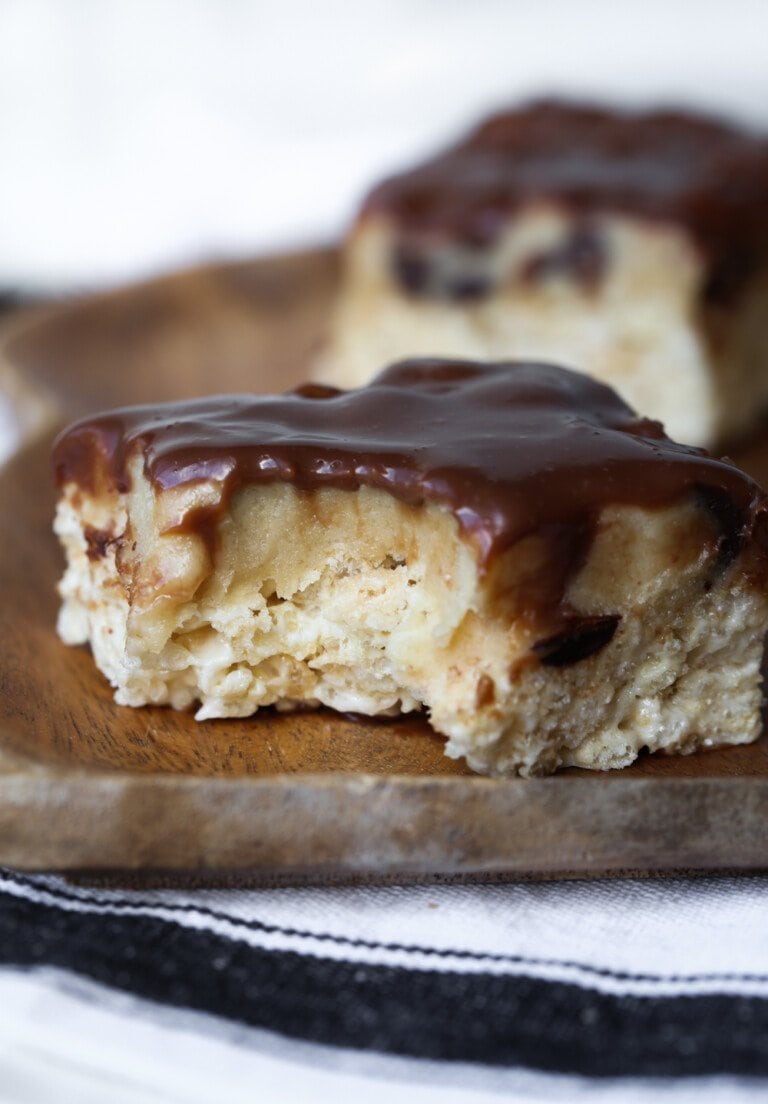 How To Make Cookie Dough Krispie Treats
Rice Krispie Treat Ingredients:
Krispie Layer
butter
mini marshmallows
rice krispie cereal
Cookie Dough Layer
butter
light brown sugar
granulated sugar
milk
vanilla
kosher salt
flour
semi-sweet chocolate chips
Milk Chocolate Ganache
chopped milk chocolate
heavy cream
The Assembly Process:
I won't go into too much detail here about the assembly, as it is written up in detail below in the recipe card, but it's just about as easy as you would imagine.
Make the rice krispie treats. Spread them in a lined or greased pan.
Make the cookie dough and spread that on top of the rice krispie treat layer.
Make a quick milk chocolate ganache and pour that on top.
Allow it all to chill and cut into squares!
Is the Raw Cookie Dough Safe To Eat?
The cookie dough for this recipe is egg free, so it is safe in that aspect from salmonella that raw eggs can carry. If you are worried about the raw flour used in the cookie dough, check out my recipe for Edible Cookie Dough where I heat-treat the flour to kill any other bacteria. I go into detail in that post about why you might want to heat treat the flour.
But I'll be honest with you…I rarely ever heat treat the flour when I make this recipe and I'm fine. They do also sell heat treated flour if that is a concern for you.